I've been looking for a vlogging camera for a while now and have had my eye on the Canon G7 X Mark II. Rated as being perfect for vloggers, what will the outcome be when we compare the Canon G7 X Mark II vs Mark III.
The Canon Powershot G series is a range of point and shoot cameras. Probably the reason many claim that it is best suited for bloggers and vloggers.
Canon PowerShot G7 X Mark II
Smart and compact, the Mark II. The DIGIC 7 has fantastic auto focus tracking, enhanced IS and superb image clarity even when shooting. Reasons that it continues to be rated as the best vlogging camera on the market.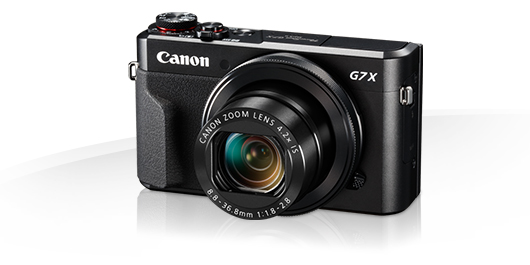 Canon PowerShot G7 X Mark III
Ideal for vloggers, bloggers and anyone posting content online, the PowerShot G7 X Mark III comes with 4K video, a large 1-type sensor and 20.1-megapixel photos. The Mark III is slightly lighter but I doubt anyone will really notice.
Perfect for vloggers – Canon G7 X Mark II vs Mark III
The Canon G7 X Mark III, is the 3rd version of the G7 in Canon's PowerShot G-series. The updates to the Mark III are aimed at the needs of video content creators and users. Here's the list of updates :
G7 X III gets a new stacked CMOS sensor with Canon's DIGIC 8 processor (Mark II only has a DIGIC 7).
Able to record 4K videos with no-crop.
G7 X III has a Microphone jack.
It can shoot 1080p videos at up to 120 fps frame rate (vs a max of 60 fps).
Live streaming over Wi-Fi.
Time-lapse video mode.
USB Type-C & in-camera battery charging (vs micro USB).
Canon's C-RAW format for stills.
Some of the issues surrounding the G7 X III
G7X III has no 24p video recording.
There's no headphone jack.
There's no viewfinder.
4K continuous video recording is limited to approx. 10 mins.
Several users have complained about overheating issues, I however did not have the same experience.
The autofocus can be questionable at times. I found that it can be slow and hunts a lot. This is probably my only issue with the G7 X Mark III.
Features I love about the Canon G7 X cameras
Flip up to selfie touch screens
Image stabilisation
Built-in ND (neutral-density) filters
Slow motion feature
Videos recorded in vertical orientation play back properly on supported devices
Canon PowerShot G7 Series Accessories
Canon Tripod Grip HG-100TBR
The Canon HG-100TBR Tripod Grip is a unique tripod grip with remote control, adjustable head and designed for stable shooting.
360° rotation and tilting enables a variety of positions at different angles
External microphone
Detachable Canon BR-EI remote control that provides easy access to camera's shutter, zoom, movie recording and AF from a distance
Lightweight and compact design for select Canon EOS M and PowerShot G cameras.
I'm absolutely sold on the Canon Tripod Grip HG-100TBR. From the ultra sturdiness to the the variety of positions on different angles to improve your vlogging creativity, I'd say the HG-100TBR is a vlogger's must-have. I loved the feel of the grip and will be purchasing one for myself.
Canon Stereo Microphone DM-E100
This small yet practical microphone definitely takes video creation to the next level. It offers stereo sound and low noise. I recorded with and without the microphone and there is a clear distinction. It comes with a hot shoe mount with foot lock ring and has a fur type wind shield. All of this including the fact that the DM-E100 is compact and lightweight makes it ideal for vlogging on the go.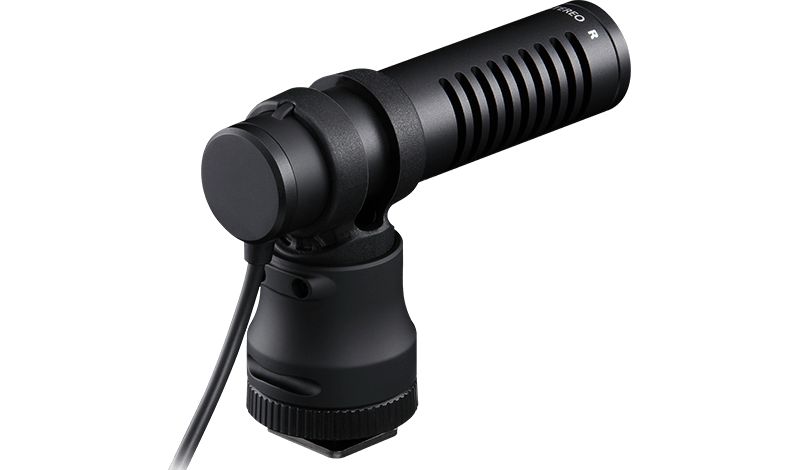 Perfect for vloggers ?
Overall I'm super impressed with the Canon PowerShot G series. Both the II and III deliver in terms of a vlogging camera and I can see why it's a camera of choice for many successful bloggers, vloggers and YouTubers.
If you can look past the auto-focus issue on the Mark III which I believe there are some hacks to get around it, then I would definitely opt for the Canon G7 X Mark III. I should add that Canon released a firmware update to resolve the autofocus issue. The Canon G7 X Mark II despite not having all the features is an amazing vlogging camera and will cost you a good couple thousand rands less. Check out some of the content I created using these cameras HERE.
Indeed perfect for vloggers, Canon G7 X Mark II vs Mark III tick all the right boxes. Canon products, software and apps make for a seamless and cohesive all round experience.
Disclaimer : The cameras and accessories were loaned to me by Canon South Africa. I am very much a Canon girl and own a Canon DSLR 700D.